How Long Is A Formula 1 Race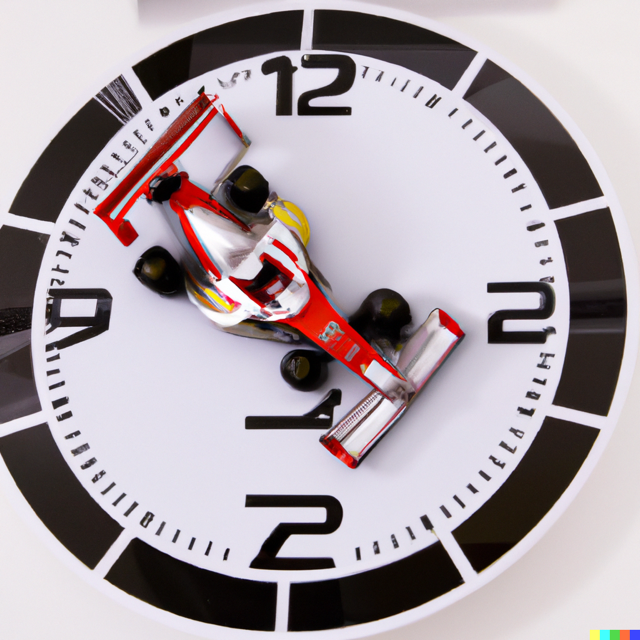 For those who don't know, a Formula 1 race is a high-octane event where the world's best drivers compete against each other in some of the fastest cars on the planet. But how long does an actual Formula 1 race last, and how many laps is the average racetrack?
Well, that answer is a bit more complicated than you might think. In this blog post, we'll explore the different factors that determine the length of an F1 race. We'll also take a look at how this compares to other racing events and sports. So if you've ever wondered how long an F1 race actually is, read on!
The Average F1 Race Distance
The average F1 race time is two hours long. However, the actual time the cars are racing is usually around an hour and a half. The other 30 minutes or so are used for pit stops and other delays. So if you're looking to watch an F1 race from start to finish, you should expect it to last about two hours.
The F1 race is held over a distance of 305 kilometers, which is about 190 miles. Because the track lengths differ for each event on the F1 calendar, there will be different lap counts to reach this distance. They range from around 44 in Spa, Belgium, to around 78 in Monaco.
List Of F1 Track Distances in Miles
Bahrain International Circuit-3.363
Jeddah Corniche Circuit- 3.836
Albert Park Circuit- 3.280
Autodromo Internazionale Enzo E Dino Ferrari-3.050
Yas Marina Circuit- 3.281
Autódromo José Carlos Pace- 2.677
Autódromo Hermanos Rodríguez- 2.674
Circuit of the Americas- 3.426
Suzuka International Racing Course- 3.609
Marina Bay Street Circuit- 3.146
Autodromo Nazionale Monza- 3.600
Circuit Zandvoort- 2.646
Circuit de Spa-Francorchamps- 4.352
Hungaroring- 2.722
Circuit Paul Ricard- 3.630
Red Bull Ring- 2.638
Silverstone Circuit- 3.661
Circuit Gilles Villeneuve- 2.710
Baku City Circuit- 3.730
Circuit de Monaco- 2.074
Circuit de Barcelona-Catalunya- 2.905
The Shortest Race Distance in F1
The shortest race on record is one hour and eighteen minutes. This was the 1967 Monaco Grand Prix. The Monaco Grand Prix was held over 78 laps of the 2.08-mile street circuit. The race was won by British driver Jim Clark, who started from the pole position in his Lotus 49.
Despite the fact that today's Formula 1 races are much longer, averaging around two hours, there have been a number of occasions where the race has been decided in under an hour and a half. In 2002, for example, the Malaysian Grand Prix was stopped after just 56 laps due to bad weather, with Ferrari's Michael Schumacher declared the winner.
The Longest Race Distance in F1
The longest Formula 1 race on record is four hours and two minutes. The race was the German Grand Prix held at Nurburgring in 1976. The race was won by Austrian driver Niki Lauda, who also set the fastest lap of the race. The race was stopped after 2 hours and 42 minutes due to heavy rain and restarted after a break of nearly 2 hours.
Why F1 Races Are Different Lengths
Formula 1 races are different lengths because they are held on different types of tracks. The length of the track dictates the length of the race. For example, Monaco is the shortest track on the Formula 1 calendar, measuring just 2.073 miles. The maximum total race time for F1 is 3 hours, so there is a time limit.
The Monaco Grand Prix is also the season's shortest race, clocking in at 78 laps.
The longest track on the Formula 1 calendar is Spa-Francorchamps in Belgium, measuring 7.004 kilometers.
The Belgian Grand Prix is also the season's longest race, lasting 44 laps.
But it's not just the length of the track that dictates the length of a F1 race; other factors such as weather and safety can also play a part.
For example, if there is heavy rain or snowfall during a race, it may be shortened to ensure driver safety. Similarly, if an accident or another incident causes a lengthy delay, the race may be cut short to get things back on schedule.
So next time you're wondering how long a particular F1 race will be, remember that it all depends on factors like the length of the track and conditions on race day!
How The Length Of An F1 Race Affects The Outcome
The length of an F1 race can significantly impact the outcome. A longer race means more time for things to go wrong, and a shorter race gives less time to make up for mistakes.
Take the Marina Bay Street Circuit in Singapore, for example. The track is 3.146 miles long, and the safety car has come out at least once in every race held there.
In addition, the length of the race can affect strategy. For example, a team might be able to save fuel in a shorter race, or they might be able to take advantage of tire wear over a longer distance.
Finally, the weather can also play a role in how long a race lasts. If it rains, the race may be shortened due to safety concerns. If the track is very hot, tires may degrade quickly, leading to a shorter race (and take a look at how much these Formula 1 tires cost)
Details On Race Weekend Schedules
A typical Formula One race weekend schedule is as follows:
Friday:
First practice – 90 minutes
Second practice – 60 minutes
Saturday:
Third practice – 60 minutes
Qualifying sessions– 60 minutes (split into three segments)
Sunday:
Race – approximately two hours
FAQ
How Many Laps Are In A F1 Race?
A typical F1 race is around 305 km, which is about 190 miles. There are usually between 60 and 70 laps in a race, varying depending on the circuit.
The record for the most laps in an F1 race is 76, set at the 2011 Canadian Grand Prix.
How Long Are F1 Race Tracks?
The average F1 race track is 3.3 miles long. The longest track on the circuit is the Circuit De Spa Francorchamps in Belgium, which is 4.5 miles long.
What Is The Minimum Race Distance For An F1 Race?
The minimum distance for a race is 190 miles or 305 kilometers. This means that the minimum race distance in terms of the number of laps needed depends on the distance of the individual tracks. This also means that lap distance will vary for each race which also affects the number of laps.
Wrapping Up
A typical Formula 1 race is about two hours long but can be shorter or longer depending on the track and weather conditions. The length of the race also determines how many points each driver gets toward the overall championship standings.
One of the main draws of Formula 1 racing is the excitement, which could cause fans to get bored before the end if it goes on too long. This is partly why it needs to be just the right length, and Formula 1 organizers know this very well. The current duration is ideal for fan engagement.
That's why finding the perfect scheduled race distance and duration is so important; without enough excitement in the later stages, people will lose interest in watching. So, if you're a big fan of Formula 1, make sure to tune in for the next race and see who crosses the finish line first.